Interesting reading / viewing:
Grumman G-73 Mallard:
American Aviation Historical Society Journal: Fall 1975, The Grumman Mallard Story, Matthew Edward Rodina, Jr.
DVD - Pioneer Special Interest : A Flight To Dreams, Seaplanes, G-73T Turbo Mallard
DVD - Just Planes Videos : Chalk's Ocean Airways, Grumman Mallard
Grumman Mallard The Enduring Classic, Fred W. Hotson, Matthew E. Rodina Jr., 2006.
Sikorsky S-39:
American Aviation Historical Society Journal: Spring 1962, The Sikorsky S-39, " A very good airplane at a very bad time...", Mitch Mayborn.
Sikorsky VS-44A:
Air Classics: March 1973, Twilight For The Sikorsky Giants, Marijane Nelson.
American Aviation Historical Society Journal: Winter 1975, The Excalibur, Peter Berry.
Propliner No.19, Autumn 1983.
Sikorsky VS-44 Flying Boat, Classic Aircraft in Profile 1, Harry E. Pember, 1998.
DVD video: The Queen of the Sky, The Story of the Sikorsky VS-44A Flying Boats. 2001.
The Knights of Avalon, Seaplanes of Catalina Island, David L. Johnston. 2004.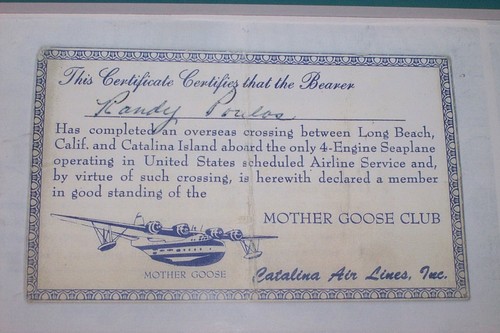 Photo credits: Vought-Sikorsky Aircraft, Archive United Technologies Corporation, Grumman Aircraft Engineering Corp., Guido E. Buhlmann, R. W. Whelan, Gene Smith, Dustin M. Clesi, Senior Editor's collection.
Senior Editor e-mail: v1-v2-rotate@charter.net
Favorite Sites
New England Air Museum
Has Sikorsky VS-44A NC-41881 c/n 4403 Excambian, and Sikorsky S-39 B, NC-803W, c/n 904 on static display.
Dick Jackson's Sikorsky S-39 site
Dick Jackson and Sikorsky S-39, NC-50V, c/n 912, 40 years 40,000 hours. Incredible !
Goose Central
Outstanding Grumman Goose Site by Eddy Haynes.